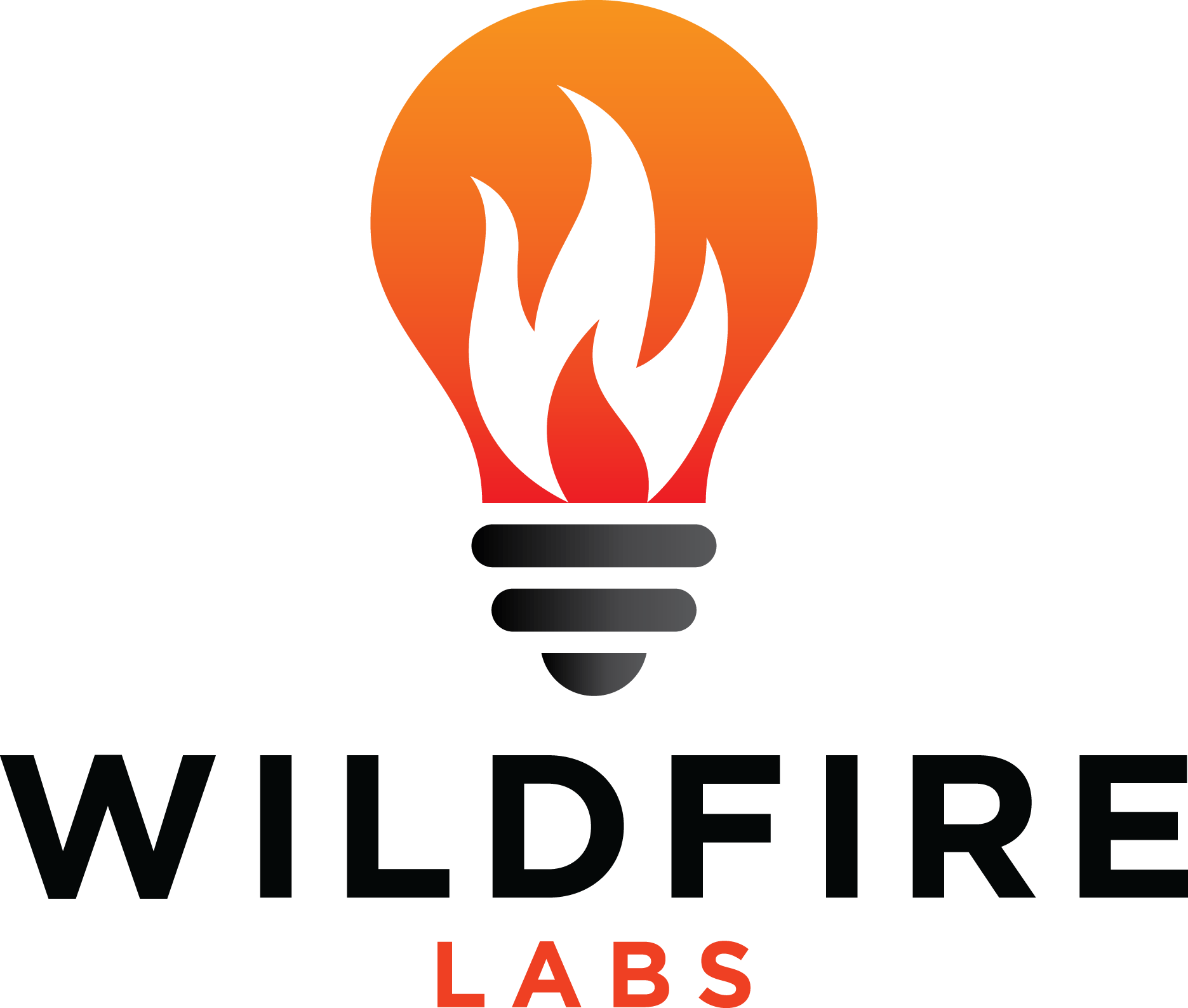 Entrepreneurs
helping
Entrepreneurs
Wildfire Labs helps entrepreneurs build & launch their software product and prepare to grow rapidly.
Launch rapidly with Wildfire
We help you get from concept to your first customer in 6 months.
Clear Process
Our software-focused process is delivered through Wildfire Hub (our app) helps you build quickly and confidently.
App Build Team
Access to experienced designers and developers that specialize in building modern mobile/web and AI-driven apps.
Wildfire University
Sessions from experts to get you knowledge in key areas to help you grow as a CEO as you scale up your company.
Access to Capital
Wildfire provides access to funding tools as you move through the process of building and marketing your app.
Wildfire Labs helps you focus on the most important areas to get momentum and provides the resources and network to scale."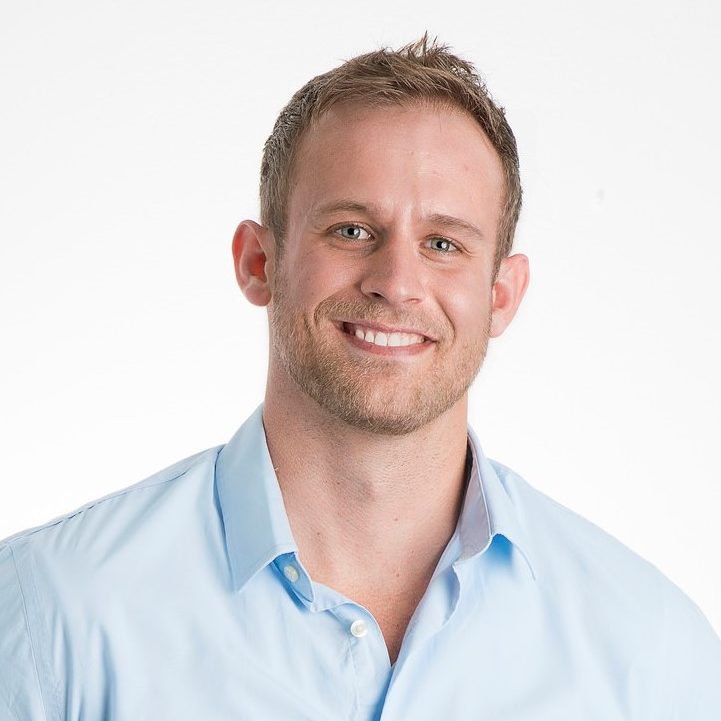 Ray Hespen
CEO - Property Meld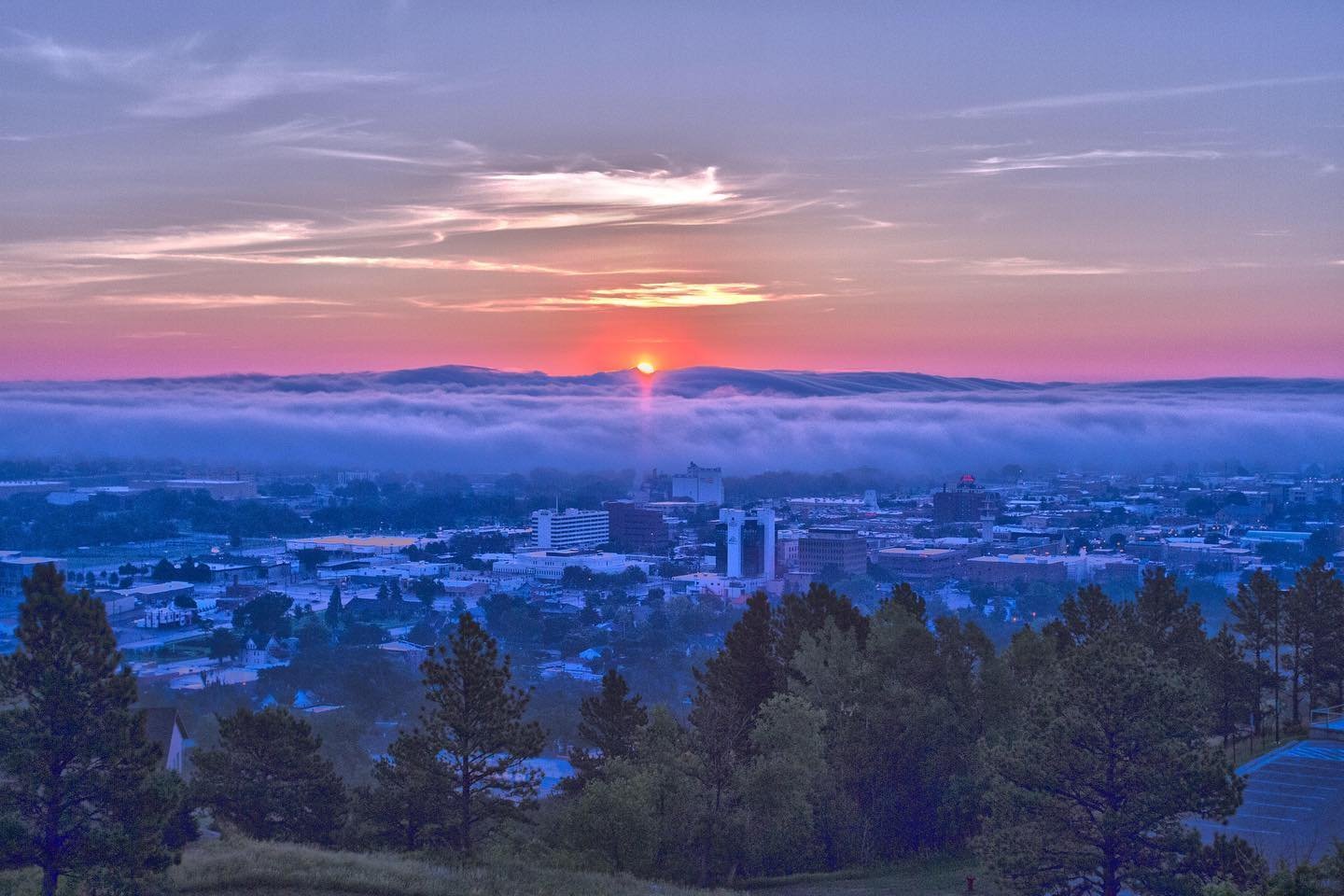 Wildfire Labs is located in the Black Hills.
We are located Rapid City, South Dakota - the gateway to the Black Hills and Mt. Rushmore.
This uncrowded and outdoor friendly playground is the perfect place to gain inspiration and perspective as you build your startup.
Miles of walking and mountain biking trails are within city limits and just a few minutes walk from Wildfire Labs.
Take a short drive and you'll find abundant skiing, mountain biking, hiking, and off-road 4x4 adventures.
Building a startup is hard work - we've learned from in the trenches experience that it's important to keep a healthy balance.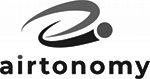 Ready to light a fire?
Download the pitch deck template that can get you into Wildfire.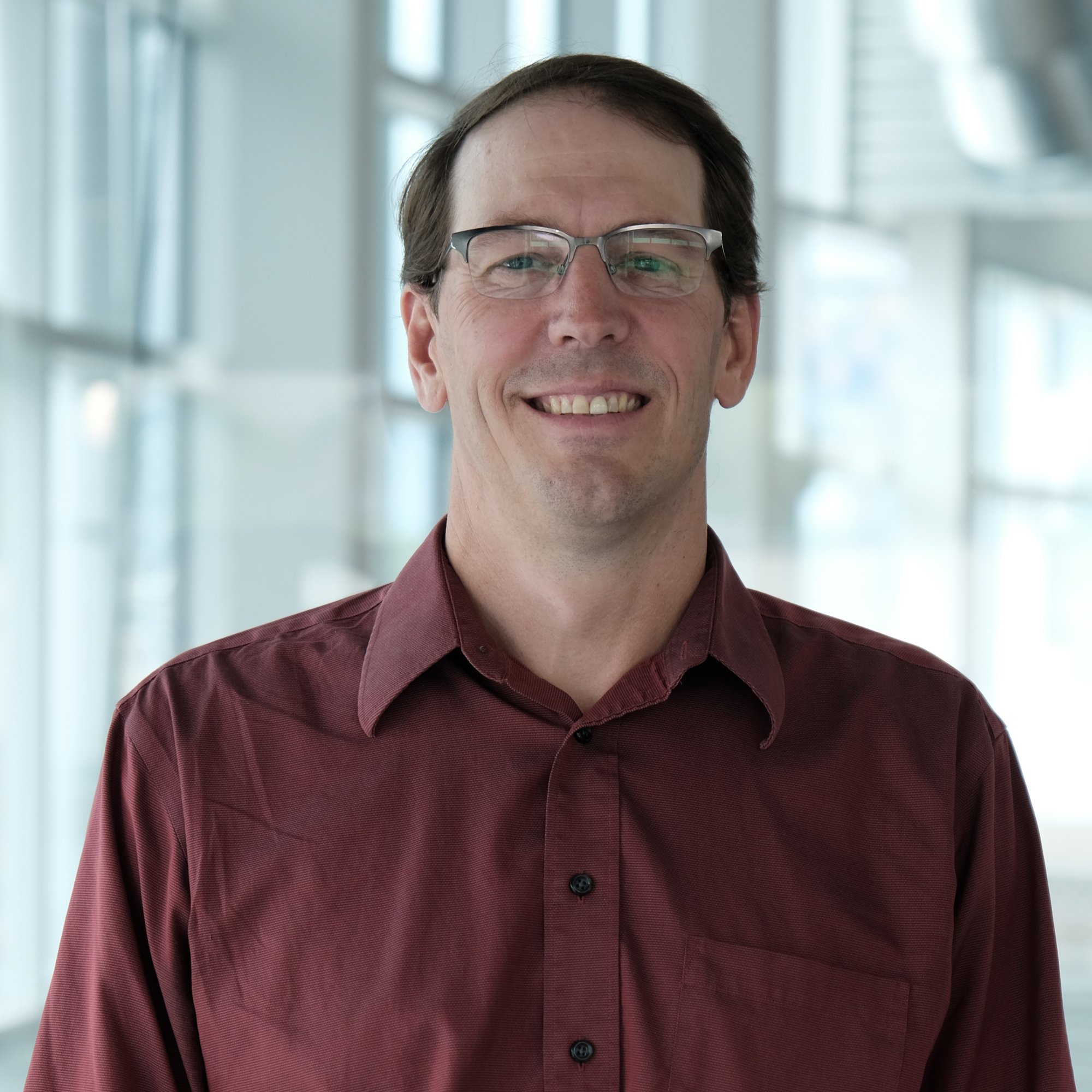 Todd Gagne

Todd has a long history around startups and the software industry. Starting with three startups in the 1990's that went from trashcan fire to successful exit. From there, Todd joined Concur in 1998 and grew with the company from $10m in the first year to over $1.7b in revenue when he left in 2016. Todd was a senior leader and managed global products, engineering teams, North America marketing, and sales teams over the 19 yrs career. Since 2016, Todd has been playing the roles of cheerleader, mentor, consultant and investor in regional software startups and has been committed to building out a technology ecosystem in our region.

Todd is based in the beautiful Black Hills of South Dakota with his wife and two kids. We love to be outdoors, hiking, biking, camping, fishing, boating and always happy to share our favorite mountain biking trails.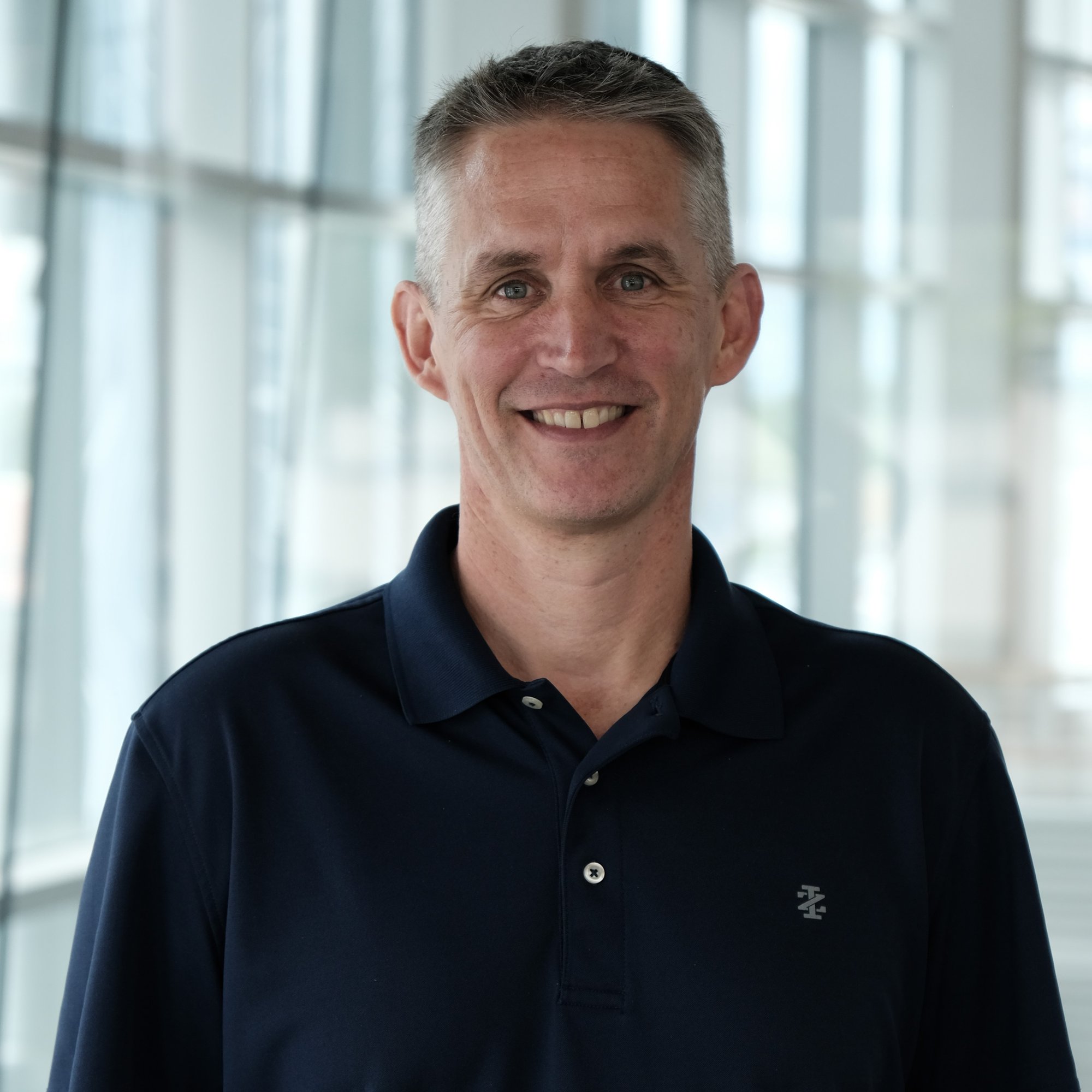 Aaron Grinager

Aaron is a seasoned professional with a diverse background in healthcare administration, manufacturing, and higher education. Aaron is passionate about helping entrepreneurs and during the past eight years of adjunct teaching in innovation and entrepreneurship at SD School of Mines and Technology, he has encouraged numerous students to develop creative business ideas and assisted them in preparing for various business plan and pitch competitions.

Aaron earned a BS in Industrial Engineering from SD Mines and an MBA from the University of South Dakota. He has spent the past 18+ years working for the federal government, emphasizing process-based thinking in developing, deploying, and improving national programs to deliver benefits to veterans. Before that, he worked for 9 years with various manufacturing companies in quality assurance, supply chain management, industrial engineering, and production supervision roles. Aaron is also a veteran of the South Dakota Army National Guard.

With a keen eye for identifying opportunities and an obsession for driving improvement, Aaron has played a pivotal role in the success of multiple organizations. His strategic thinking, strong leadership skills, and ability to foster collaborative relationships make him an invaluable asset.

Aaron lives in Rapid City, SD with his wife and 3 children. He enjoys fishing, golfing, and swimming.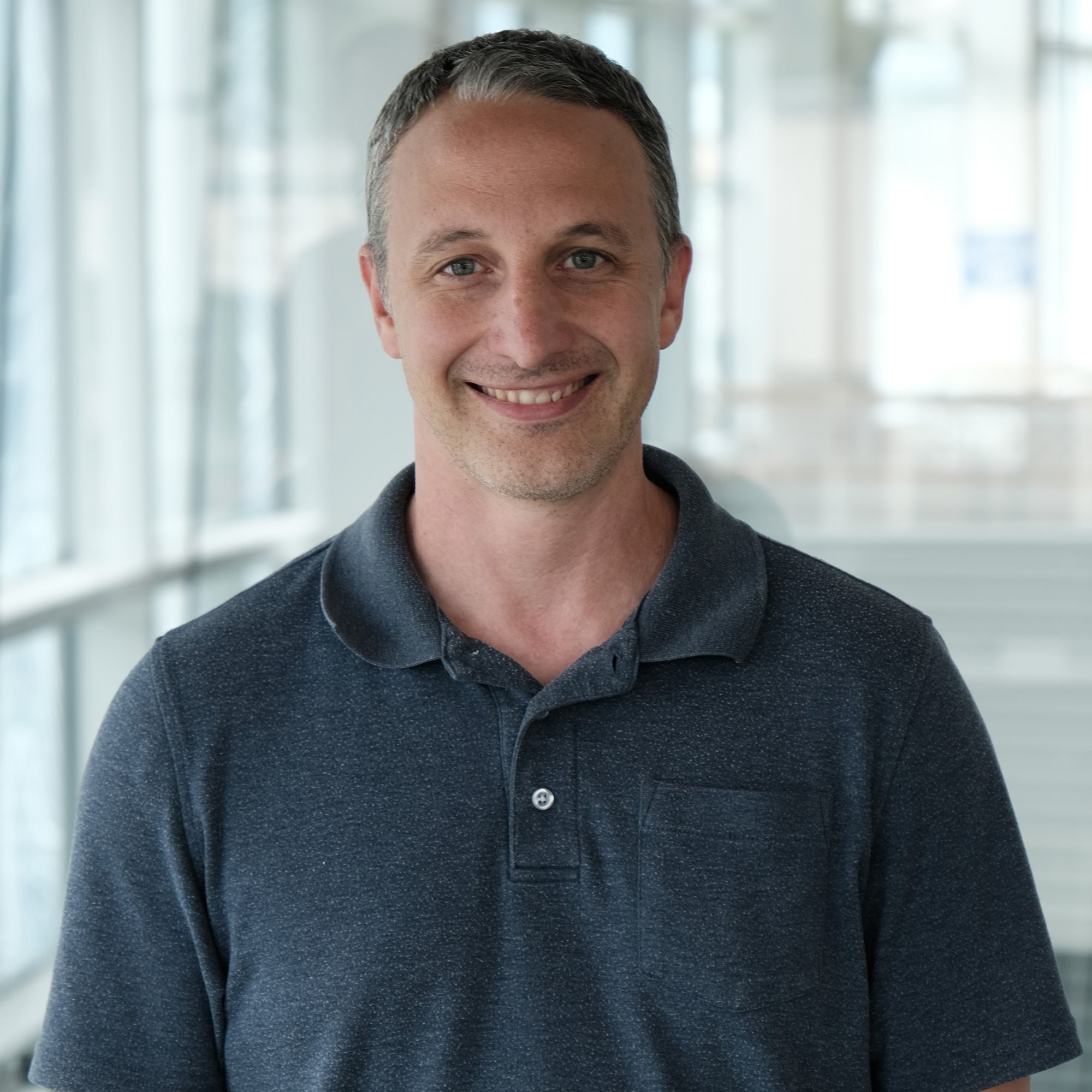 Mike Vetter

Mike has spent his entire career building software companies. He started his first software company out of his parents basement in college, and since that time has helped found, grow, and sell 6 SaaS companies.

During his years building businesses, Mike has personally worked on each aspect of building a software company – marketing, sales (yes including cold calling), product architecture and development, and operations management, fund raising, and everything in between.

Mike earned a BS in Computer Science & Information Security from Dakota State University in Madison, SD. Mike is based in Brandon, SD with his wonderful wife and four children. Mike loves overlanding and backpacking with his kids in the most remote places. This is probably because Mike was born in Canada where wilderness is everywhere.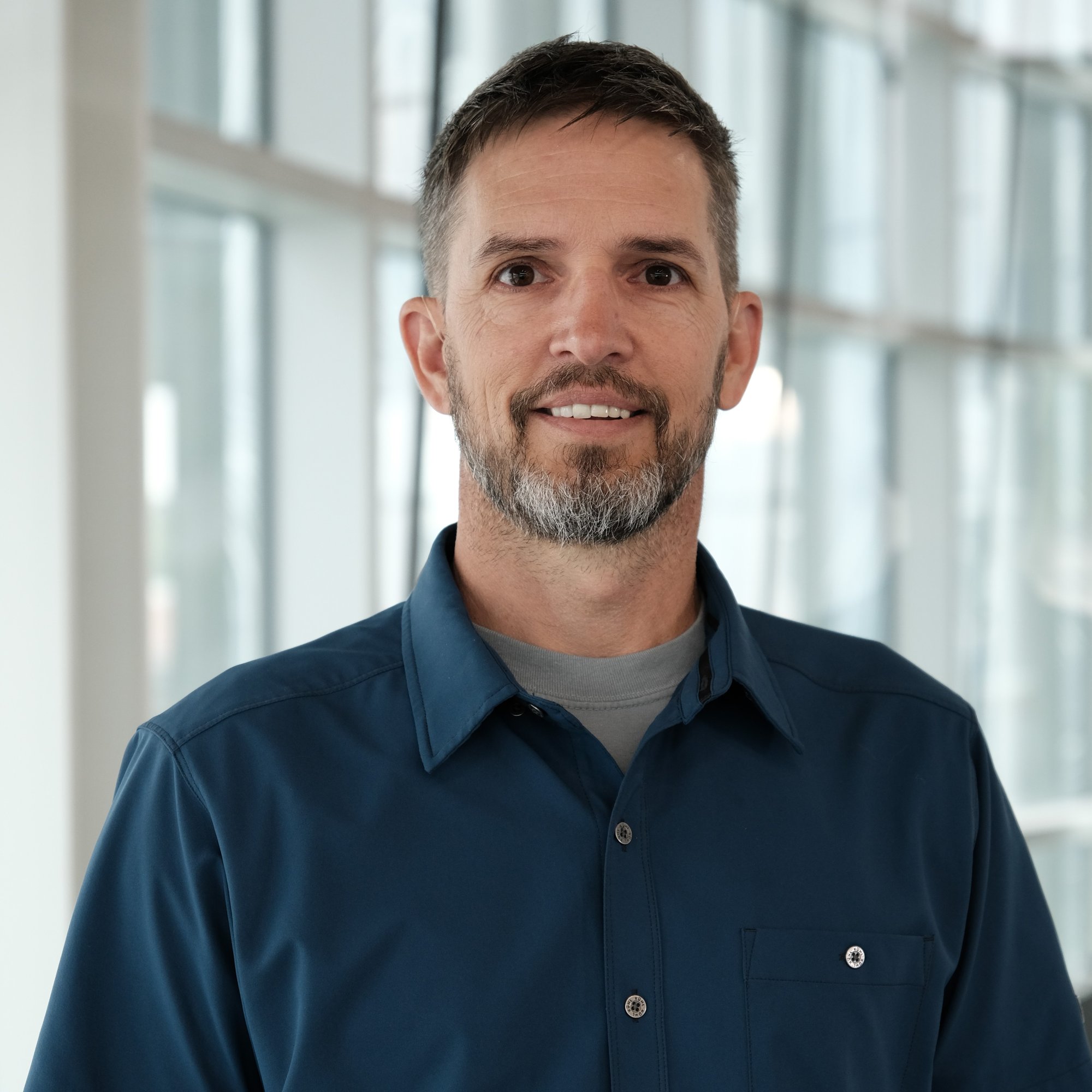 Eric Martz

Eric is Co-founder of BroodStack, ControlQore and the owner of Royal Elk Real Estate. He has spent the last 20 years in entrepreneurial and investment endeavors with several successful exits in the real estate and software industries. The largest of which was the development, construction, and operation of three assisted living facilities. This resulted in the care and management of 129 residents and 105 staff.

He was also part of the investment/advisor team behind AdvisorPeak, a fintech software company that was acquired in 2021 by Addepar Inc.

Prior to this, he managed several businesses in the hospitality and service-related industries. Eric has demonstrated a history of strong business leadership skills in strategic and business planning, financial management, operations management, customer service, team building, market research and real estate development. He thoroughly enjoys mentoring budding entrepreneurs.

Eric has a B.B.A. Financial Management degree from the University of North Dakota. He also has a commercial pilots license with multi-engine and instrument ratings.
Meet the Wildfire Mentors
At Wildfire you'll be connected to people who can help you grow and prepare for scale.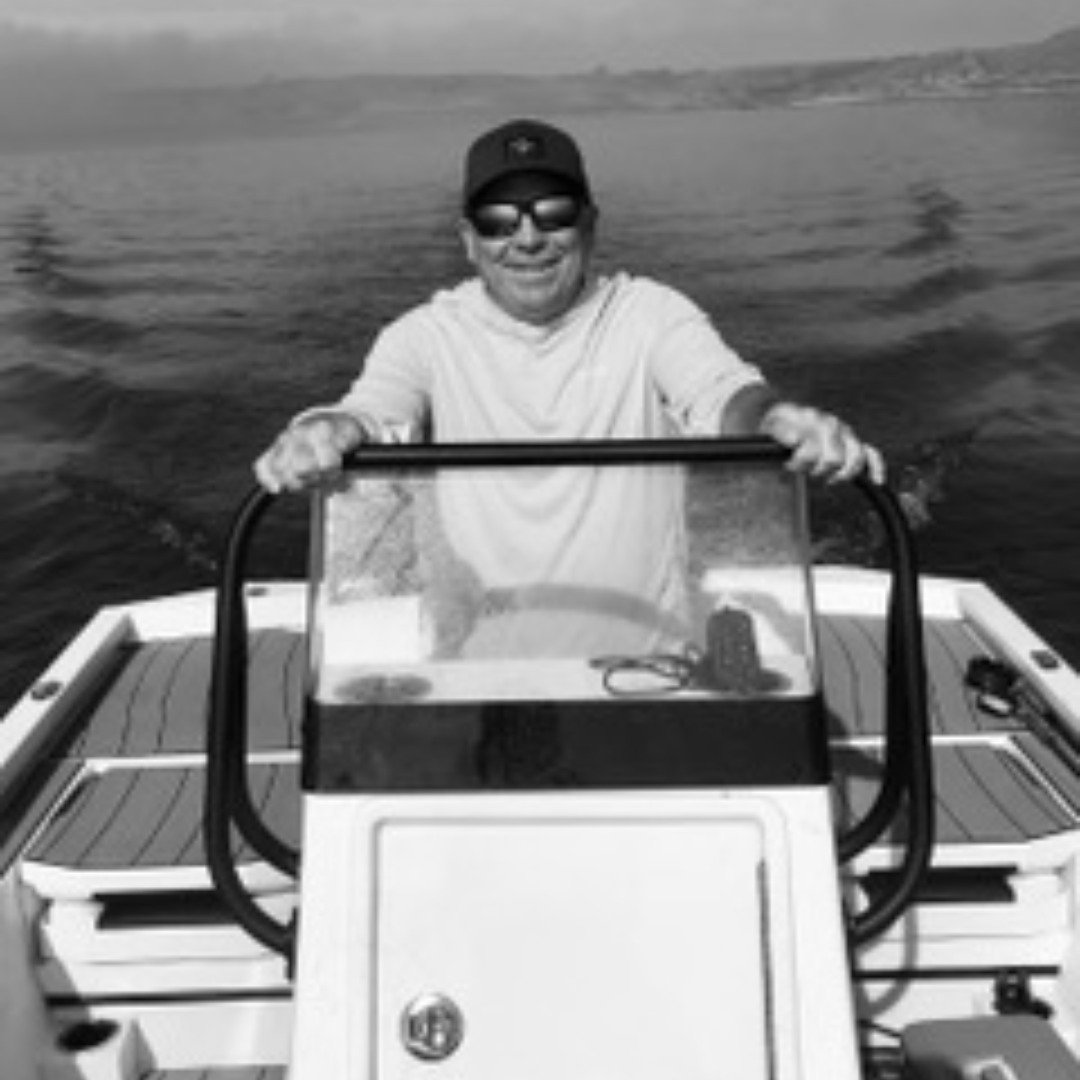 David Hanna

Ex college mascot (University of South Dakota), submarine driver (Disney World), fly fisher (wherever there's water), entrepreneur and CPA – not always in that order, but that's some of what David Hanna has done.


After leaving a 10 year stint in public accounting (performing business valuations and more), David helped a long-time client create and operate a hotel management company.

A few years later, he started from zero a B2B software reseller with 11 great employees and bootstrapped capital (plus some silent equity money). That business consistently produced 30% plus profit margins with NPS scores between 65 and 74. David sold that business in December 2021.


David is now an active CPA with software and entrepreneurship experience, which is a very welcome addition to our mentorship stable.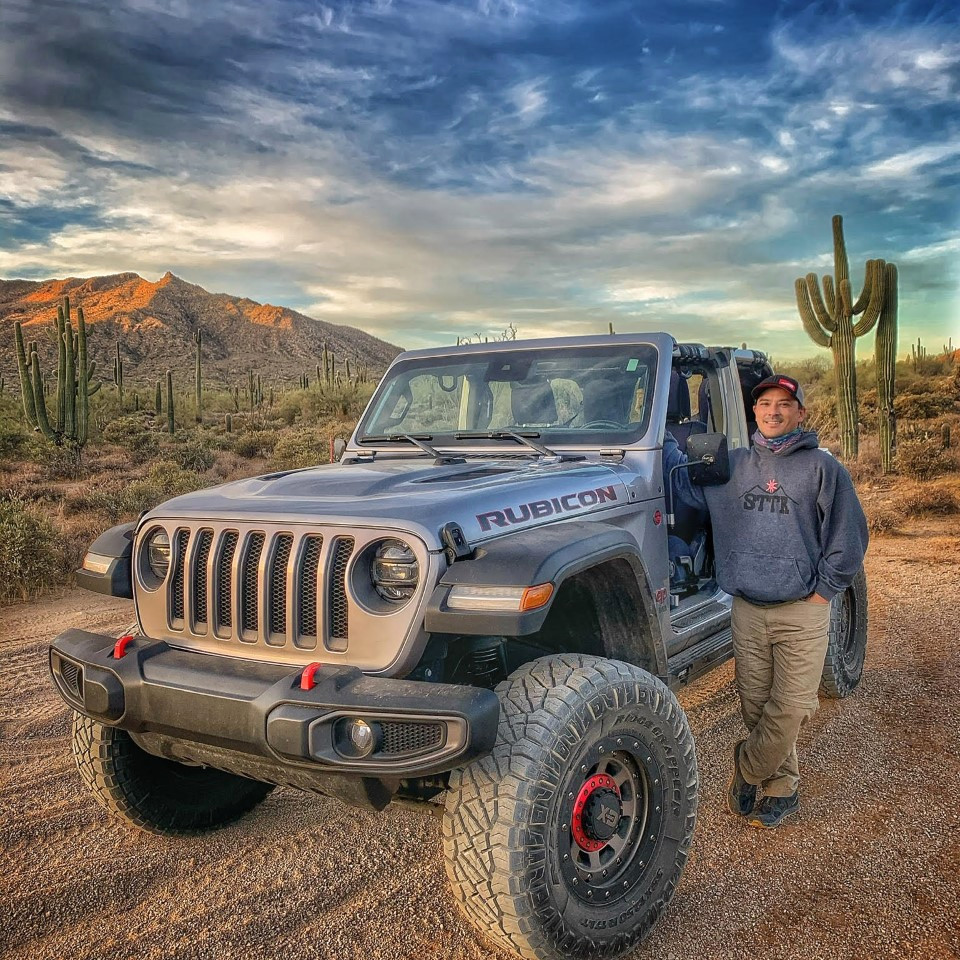 Trevor Davenport

Trevor has spent nearly 25 years executing enterprise projects and establishing top-performing program management teams, processes and infrastructure to ensure organizational and business accountability and success. He thrives on finding the best in people and cultivating relationships while building trust, momentum and success through shared experiences and collaboration.

His MS in (Geological) Engineering from the School of Mines & Technology (Rapid City, SD) is a continuous inspiration when it comes to approaching business problems – try things fast! Don't be afraid to fail! Acknowledge what you learned and then try something new! There is a path through every problem.

Trevor is based in the suburbs of Phoenix, AZ (it's a dry heat!) with his wife (of 25 years) and 2 kids. He spends his free time training for endurance events, camping, hiking and off-roading all the trails and Jeep roads he can find. His additional passions include serving on the ALS Association Arizona Chapter Board of Directors (for 10 years) and promoting health, fitness and outdoor activities through the non-profit San Tan Trail Runners club he founded in 2019 where he currently serves as President of the Board of Directors.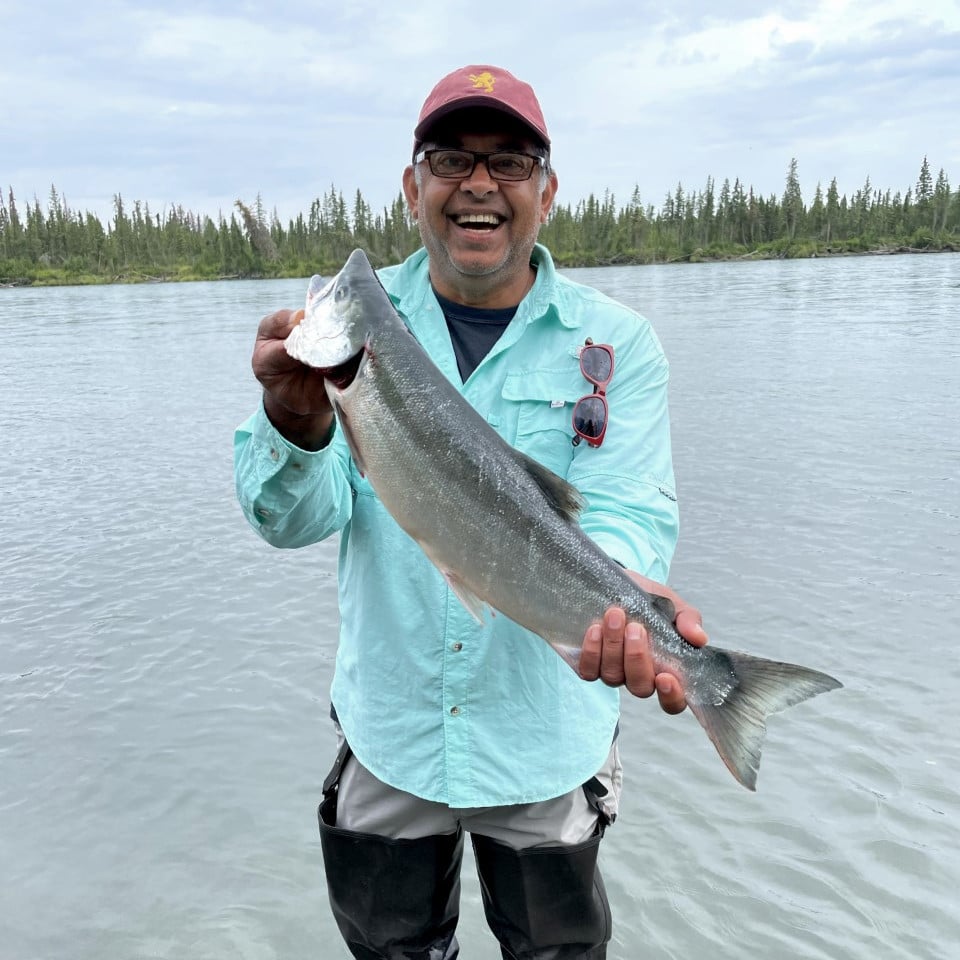 Raj Rajesh

Raj Rajesh, has over 20 years of experience in driving direct and indirect sales growth via establishing win-win partnerships between software companies. At his current role at IBM, Raj is responsible for identifying and negotiating partnerships with other software and services companies to bring to market new joint solutions.

He is skilled at developing partnering strategies & value props, and executing on these strategies though targeted recruitment, co-development, enablement, monetization, and field engagement. Having worked at both large companies such as SAP/Concur and Microsoft and at startups, Raj brings astrong sales growth driven business acumen, along with the solid technical foundation, needed to drive growth for every stage of the business. He has a consistent track record of surpassing revenue and strategic goals via a all types of partnerships ranging from go to market arrangements to deep joint product developments.

Raj earned a Masters of Science in Electrical Engineering with a thesis in AI based path planning for mobile robots in man-made environments from the Univ of Washington, Seattle, and a Bachelors of Science in Computer Engineering from Wentworth Institute of Technology in Boston.

Raj lives in Seattle and enjoys the outdoors, spending time with friends, tinkering with woodworking, and working on DIY projects.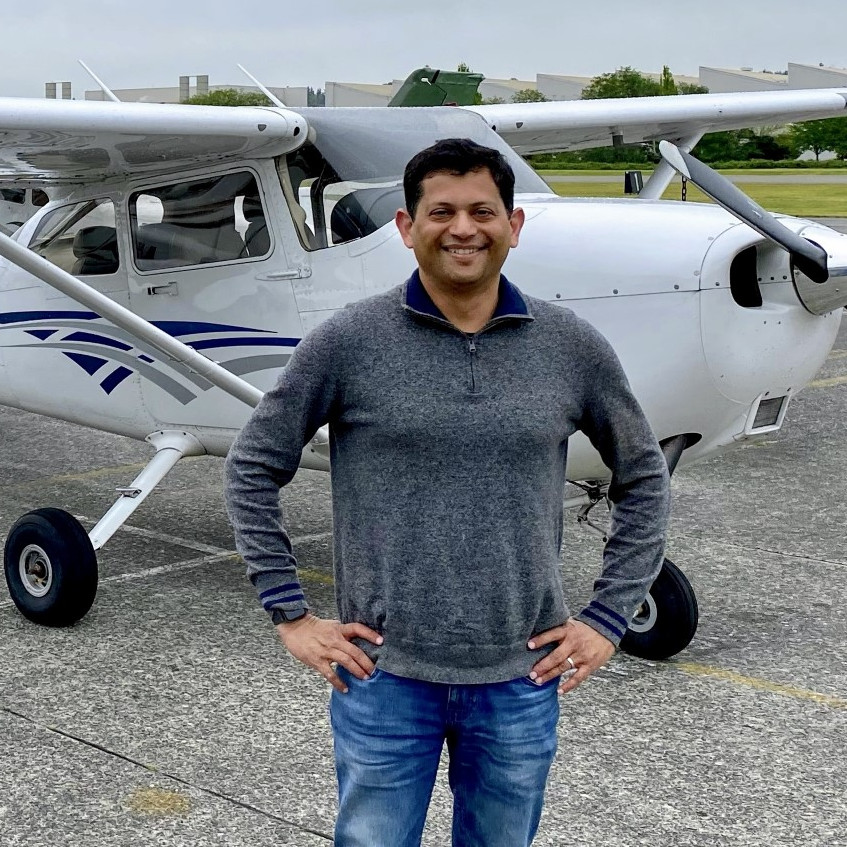 Sanjay Almeida

Sanjay Almeida is the Chief Product Officer (CPO) at SAP, responsible for data strategy and engineering for Intelligent Spend Management products (Concur, Ariba, Fieldglass, and Business Network). Before that, he led Product Strategy and Engineering for SAP Business Network, the world's largest commerce network, with over $3 trillion in annual commerce.

Prior to that, Sanjay worked for over a decade for SAP Concur, where he held various product leadership roles in product strategy, product management, and engineering for their flagship Travel and Expense products.

Sanjay earned a Master of Business Administration from Kellogg Business School and a bachelor's degree in Electronics Engineering from the University of Bombay.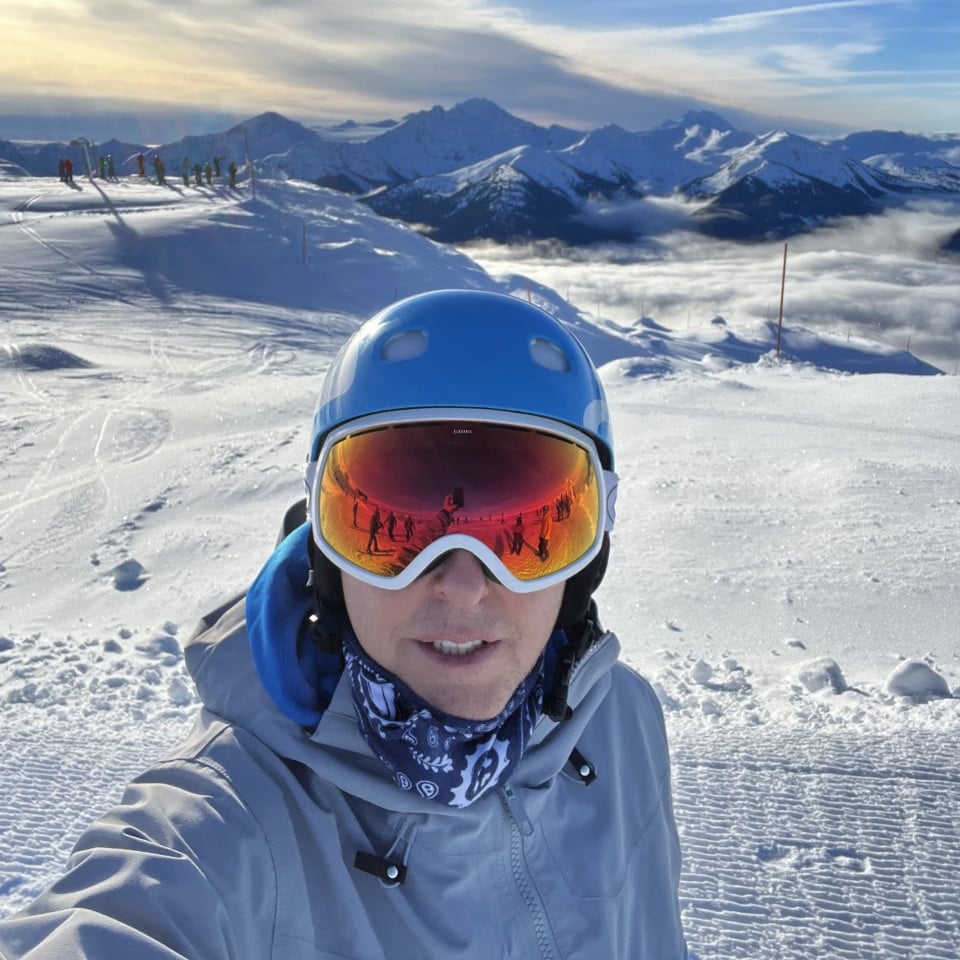 Chris Borkenhagen

Chris Borkenhagen is the COO at AuthenticID, an Identity Proofing platform solution company based in Kirkland, WA. In this role, Chris is responsible for the company's operational management strategy inclusive of Infosec, IT, Facilities & Real Estate, Data Intelligence and initiatives that help drive communications and business continuity.

Prior to joining AuthenticID, Chris worker for 2 years at Docker as CIO where his responsibilities oversaw IT, Business Intelligence and Infosec.

In these positions he provided leadership and direction for internal IT solutions, Cybersecurity and Go/to-Market Business Systems supporting Marketing, Sales, Legal and Customer Success.

Before joining Docker, Chris was SVP IT Global at SAP Concur with responsibilities over teams based in multiple locations within the United States, London, Paris, Prague, Bangalore, Sydney and Manila. Some of Chris more notable accomplishments included global transformation of the company network and telephony systems, inclusive of new communication and collaboration solutions, remote 24×7 BPO based IT Helpdesk/Network Operating Center based in Manila Philippines and a proactive employee experience based It strategy. Through these roles he gained broad experience in Software as a Service offering, Business Systems and GTM Business Operations.

Chris serves in an advisory board member role for an early stage startup within the Infosec space and has previously held an advisor role to an early stage executive community based startup.

Chris is about to transition to empty-nest lifestyle with his wife Keiko, having successfully graduated their twin daughters off to college, splitting time between Oregon, Seattle and in a mobile capacity in their new Sprinter 4×4 Van boondocking, skiing and kiteboarding around the US and Canada. Their two dogs Maui and Luna are avid fans of this new vanlife riding shotgun on the front seat.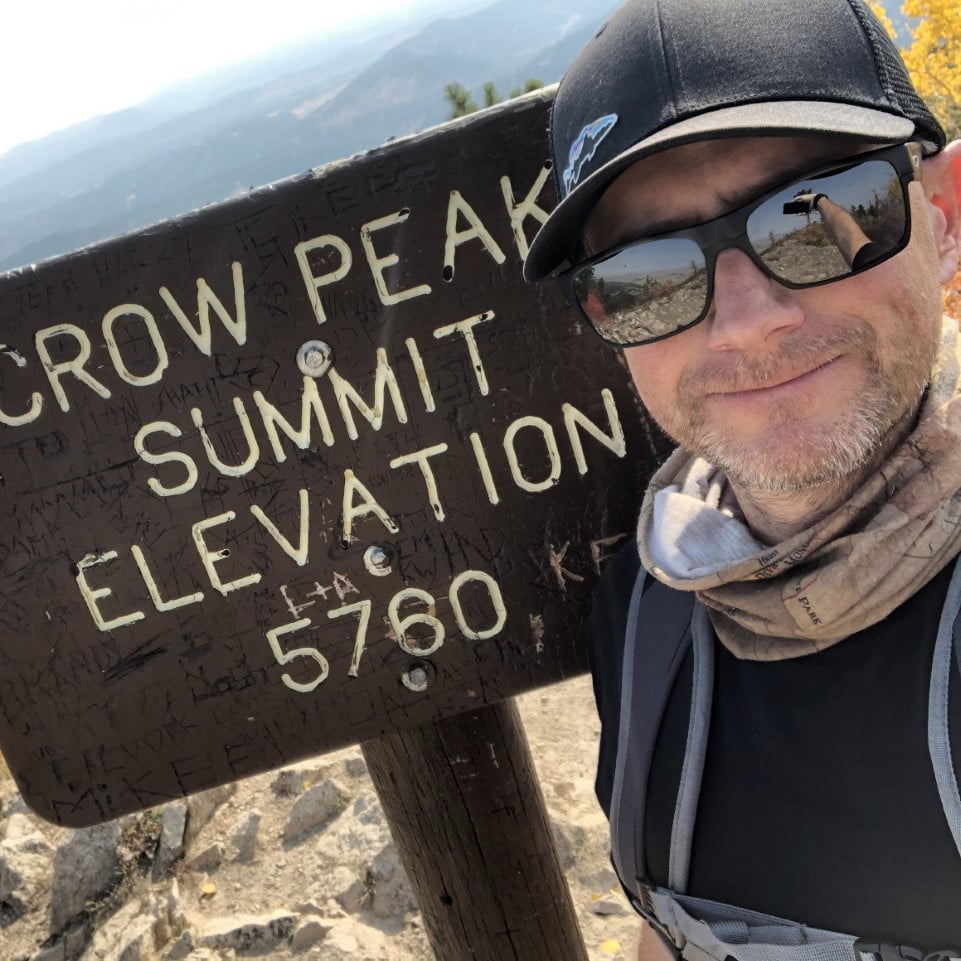 Brian Butterfield

Brian's first experiences were in the basement of the family business, building trophies and printing tee-shirts. With that foundation, Brian has spent his career balancing software engineering and entrepreneurship.

Over the last 25 years in software, Brian has had product engineering, design, and operational experience. Brian has held positions in software companies and telecommunication service providers and founded startups. In each of these organizations, the problems always centered on efficiency and quality execution, where Brian's core competencies of problem-solving built and transformed operations.

Since 2012, Brian has actively mentored, coached, and taught early software talent through internships and the classroom. Brian founded Compile Black Hills and is focused on building a community of software professionals. There is never enough time to spend traveling, biking, skiing, and hiking.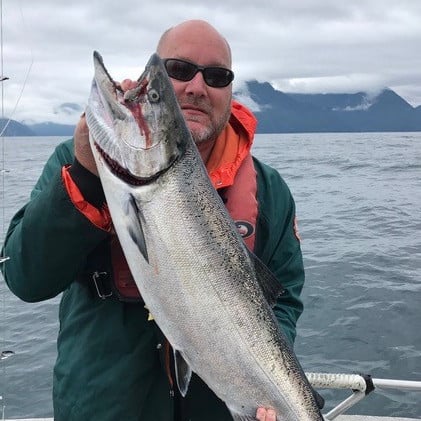 Kevin Evans

Kevin Evans is the VP, Cloud and Infrastructure Services for Walmart. In this role, Kevin and his team are responsible for the Public and Private Cloudstrategy and implementation, Walmart owned Data Centers facilities and infrastructure, and Distribution Center and Store Infrastructure.

Prior to joining Walmart, Kevin worked for 15 years for SAP Concur where he held leadership roles in Infrastructure and Cloud Services, and Product Engineering. In these positions he directed global teams based in multiple locations the United States, London, Paris, Prague, Bangalore, Shanghai,and Manila. Some of the most significant focus was on transformation to Public Cloud, DevOps, and Operations at Scale. Through these roles he gained broad experience in Software as a Service offering, Site Reliability Engineering, and Data Center Efficient Operations.

Kevin earned a Master of Business Administration from Southern Illinois University in Edwardsville, Illinois and a bachelor's degree in Computer Science Engineering from Eastern Michigan University.

Kevin is an advisory board member for an early stage startup in the Infosec and Data Center Operations space.

Kevin is married to his fantastic wife, Patricia, and they live in Seattle, Washington with their two year old French Bulldog. They also spend a considerable amount of time in their place located in the Columbia River Gorge, along the Washington/Oregon state line.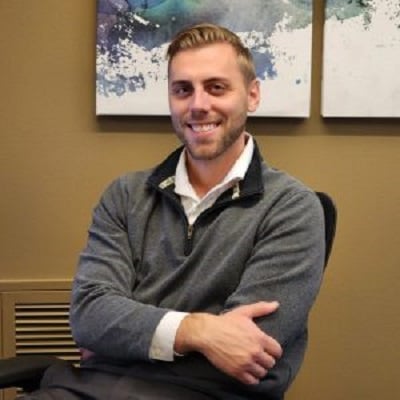 Justin DiBona

Justin DiBona is a Partner at Gunderson, Palmer, Nelson & Ashmore, LLP, specializing in the areas of business formation, business planning, and mergers and acquisitions. Justin has been awarded the designation as Best Lawyer in the "Best of the Black Hills" competition in 2019, 2020, and 2022. He was selected as member of the inaugural Elevate Leadership Institute program.

Justin earned his law degree from Creighton University School of Law. While at Creighton, Justin served as a research assistant in the topics of business law and securities regulation and also served in the Creighton Law Community Economic Development Clinic, which provided legal assistance for micro-enterprise entrepreneurs and nonprofit groups regarding entity formation and operation.

Justin and his wife Hannah have two boys, Beckham and Cooper and a daughter, Layla. They enjoy time with extended family around Rapid City. Justin stays active with golf and exercise; he plays city-league basketball and football and spent several years coaching youth sports.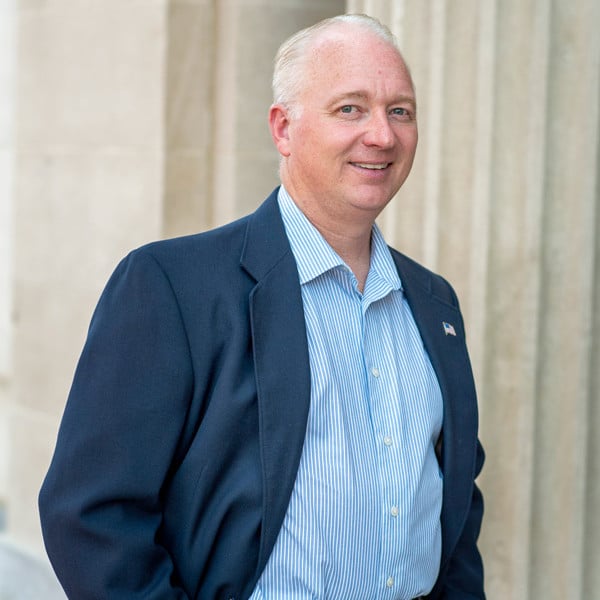 Tom Stengrim

Tom Stengrim is an entrepreneur, business strategist, and an officer in the U.S. Navy Reserve.

Enterprising since he opened his first business – a golf ball and lemonade stand near a local golf course at age seven ­– Tom has a passion for America, the free-market economy and creating the opportunity for entrepreneurs to control their own destiny.

A native of Stephen, MN, Tom enlisted in the military in 1986 and was commissioned as a naval officer in 2008. He currently holds the rank of Lieutenant Commander in the US Navy Reserve and serves as a Logistics Planner for the Commander, Indo-Pacific Command.

Having traveled the world during his 35+ years of military service, Tom also brings a global perspective on economic opportunity. After working with two Fortune 200 companies and multiple startups, he created Lazios, a business consulting company. Their focus is to work with entrepreneurs to bring new and emerging technologies to market and profitable commercialization.

After graduating from the University of Nevada, he managed the Sherwin-Williams store in Reno, growing sales from $1.3M to $2.6M during a 3 year period. Tom then returned to his roots in the Midwest and started Stengrim Insurance Inc from scratch in Sioux Falls. As a life and health agent, he did most of his work with Aflac. Starting out in the "pre-duck era" Tom was a cold calling machine. He opened over 300 - B2B payroll accounts and built a small army of agents that covered the tri-state area. Over a 10 year period, the Stengrim Insurance team sold over $6M of annualized premium.

Tom was the Vice President of the South Dakota Technology Business Center (SDTBC). During his tenure at the business incubator, Tom led the SDTBC rebranding to Zeal – Center for Entrepreneurship, including a $500K building remodel. Additionally, he assisted with the formation of the Falls Angel Fund and led a 12-week Accelerator Program.

In the fall of 2019 as the President and Owner of Prohmtect, Tom partnered with inventor John Ebbinghaus to launch a new product and brand - EVerlast. An electrically and thermally conductive paste, EVerlast is specifically designed for the fast growing electric vehicle market.

He holds a Business Degree from the University of Nevada, Reno, an MBA from the University of Sioux Falls and is a graduate of the Naval War College in Newport, RI.

Tom and his wife Stacie reside in rural South Dakota. Their son Matt is a freshman at Grand Canyon University and their daughter Madison is a senior at Lennox High School.
Have a startup idea?
We'd love to hear about it. Fill out the form below and we'll be in contact.